Posted by Mr. Kid in Stores, Malls and Businesses That Kids Will Love
Sep 29th, 2010 | No Comments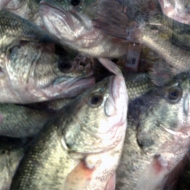 Located on the opposite side of the freeway from The Great Mall is the Milpitas Square shopping center. This is a Chinese shopping center, meaning all the store fronts, the menus, and the signage is aimed at a Mandarin speaking and reading crowd. My friend affectionately refers to it as an Asiary. Throughout the bay area there a clusters of imported cultural activity and this place is a testament to our liberal (not politically, I mean in the classic definition) immigration policies. All the restaurants, and there a lot of them, are Chinese or Taiwanese, so if that's your thing, you'll be...

Posted by Mr. Kid in Stores, Malls and Businesses That Kids Will Love
Sep 24th, 2010 | No Comments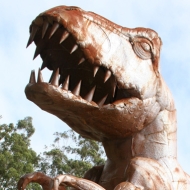 Located on Highway 92 in Half Moon Bay, Spanish Town is your classic bait and switch – but in a very good way. Along the front is a huge selection of (more or less) life sized metal dinosaur sculptures. This in itself is reason enough to swing by. However the real goodies are inside their courtyard. Spanish Town is really an epicenter for all your statuary and fountain needs. They lead you in with the basics – classic tiered marble like fountains – and then introduce the progressively more novel and bizarre the deeper you go. Would you like 21 varieties of dog statues? Well they got...