Posted by Mr. Kid in Educational Family Fun - Museums, Science Centers, Airports, and Aquariums
Oct 3rd, 2010 | no responses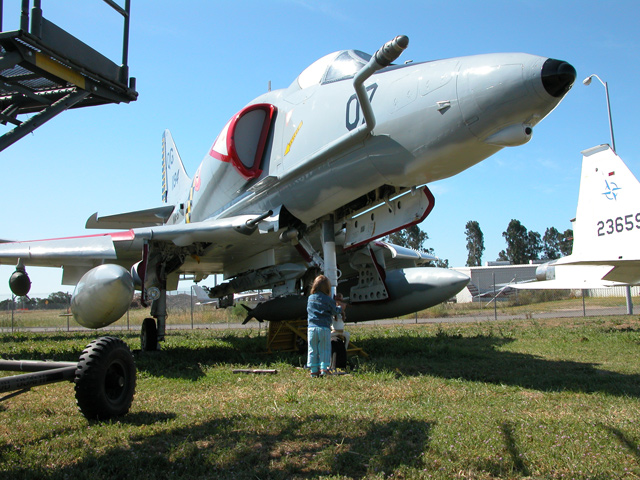 A fun, little, funky aviation museum tucked away off highway 101 near the Sonoma Airport, Pacific Coat Air Museum is a great hands on up-close experience.
Out back is a grassy field filled with military planes. It's a good selection so both kids and their military aircraft enthusiast parents will be satisfied.
Inside is a small exhibit of press clippings, memorabilia,  and factoids, but the real action is outside.
I wish I had better photos but my daughter was in her "I'm bringing brown baby" phase and extremely active so I basically just followed her around the whole time so she wouldn't chew on the planes or do anything overtly dangerous.
Brown baby had a great time as well.
File Under: The Best Santa Rosa North Bay Military Aviation Museum
Official Website: www.pacificcoastairmuseum.org