Posted by Mr. Kid in Educational Family Fun - Museums, Science Centers, Airports, and Aquariums
Oct 2nd, 2010 | no responses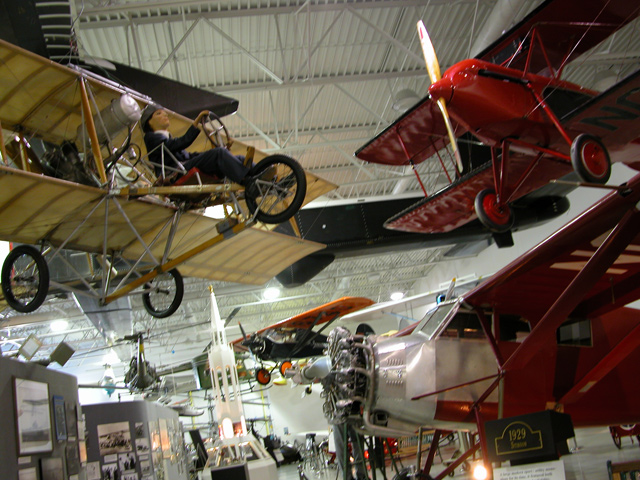 Located at the San Carlos Airport near Redwood City you can find the most charming Hiller Aviation Museum. Since Hiller is also located at a real airport, it's also a good place for plane watching and they provide a great viewing area out back along the runway.
Not just a forgotten place to hold old planes, Hiller is a modern, family friendly place with loads of regular events and classes so be sure to sign up for their email newsletter if you'd like to be in the loop for future events.
Some of the highlights include the flight simulator, the front end of the Boeing 747 they have out back, the interior of a Concord inside the main building and the huge selection of antique planes and dioramas. This is definitely a touch friendly place and everything is nearly unbreakable so it's a good relaxing place for touch everything toddlers.
They also have a very good aviation themed gift shop that the kids will love, so if you enter it, be prepared to buy something, even if it's just a little buck fifty toy plane, unless you enjoy saying no a hundred times. You've been warned.
For the big event you must check out their annual Vertical Challenge Helicopter Airshow. It's just like a regular airshow but it's all choppers and they offer reasonably priced helicopter rides at the event.
Official Website: www.hiller.org
File Under: Best Bay Area Aviation Museum and Gift Shop